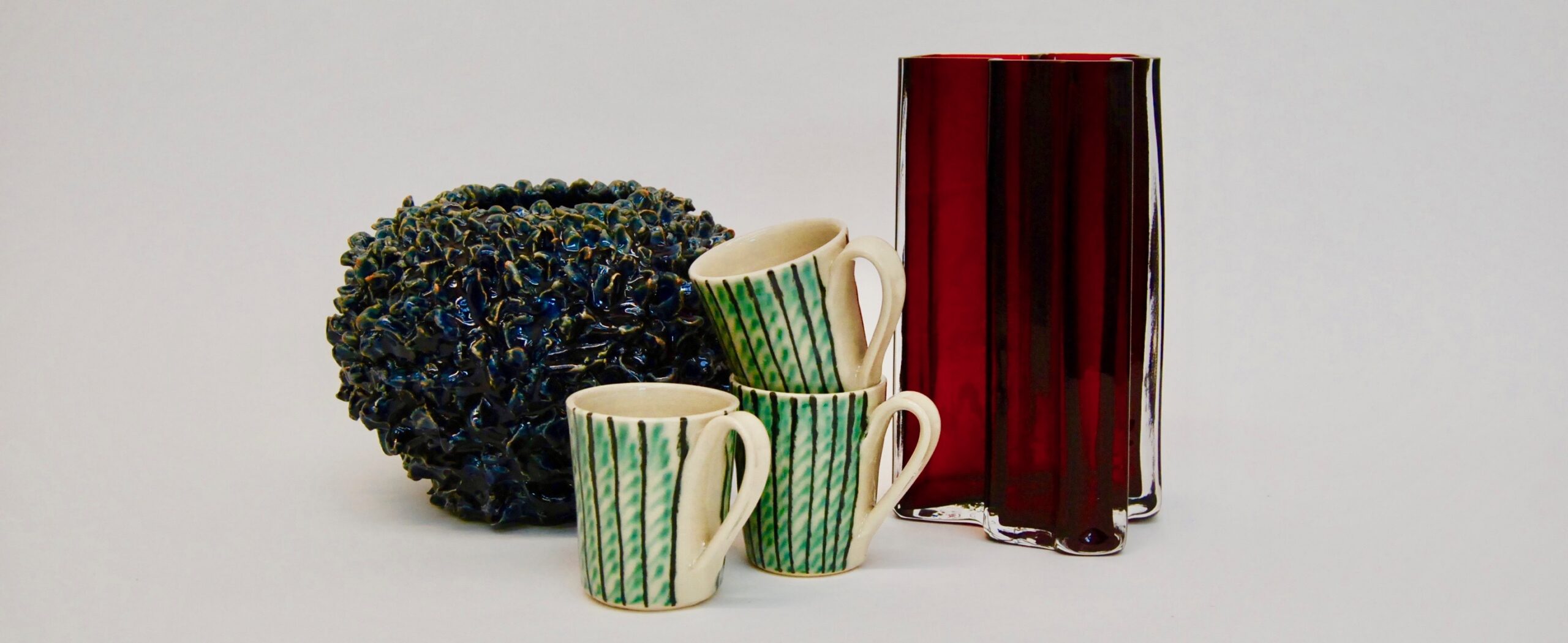 Anne Perneel en Van Elvira, keramiek
Hans De Pelsmacker, glas
Alle dagen open van 14 tot en met 30 december 2020 van 11u30 tot 18u30, ook open op zondag.
Genthof 29, 8000 Brugge en Beukenweg 15, 8210 Loppem
Bezoek volgens de geldende coronamaatregelen
Meer info: 0479 2715 204 of 0471 672 720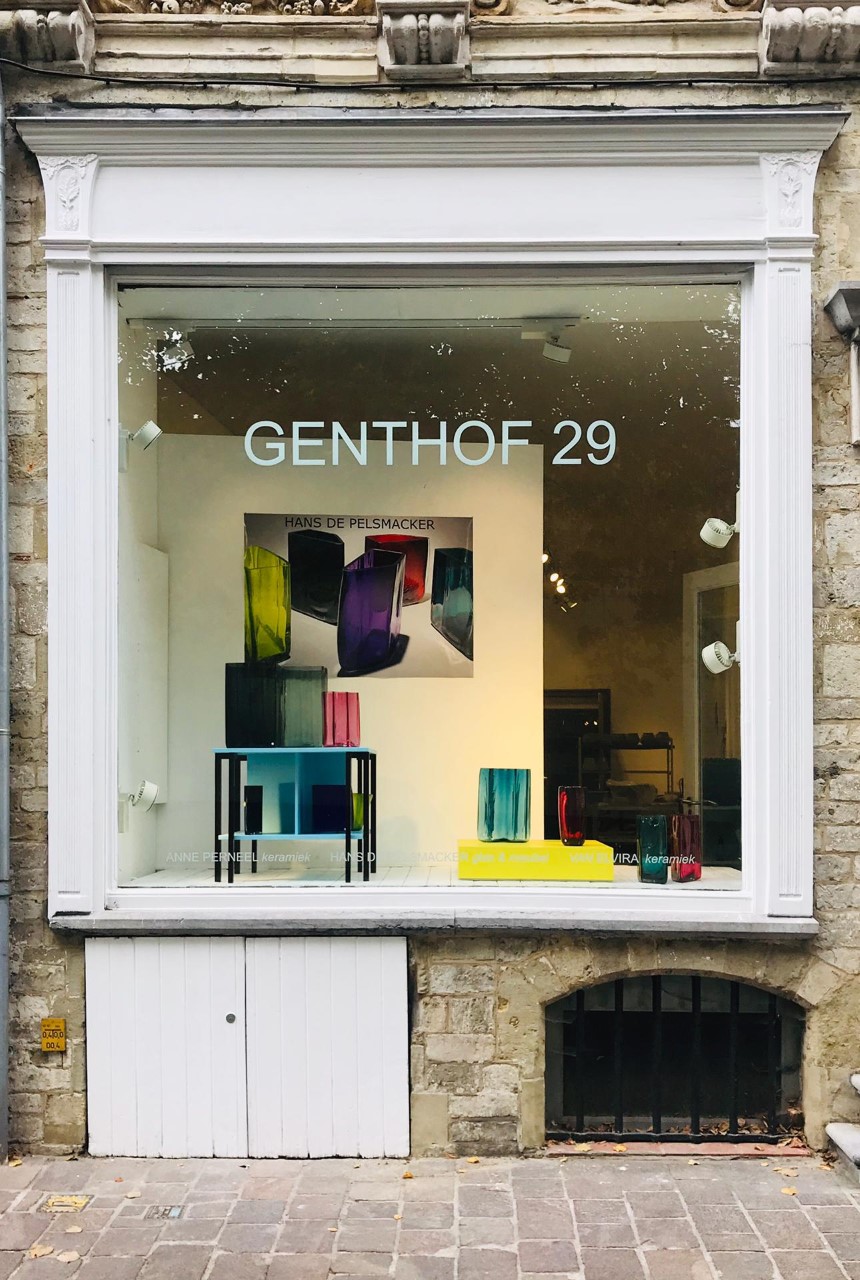 Naar aanleiding van een opdracht voor een kunstintegratie ontdekte Hans De Pelsmacker ongekende mogelijkheden en de kleurenrijkdom van geblazen glas. Dit resulteerde in een eerste reeks eenvoudige objecten met glas die hij in Het Glazen Huis te Lommel liet blazen. Sinds 2019 werkt hij samen met diverse glasateliers in Tsjechië waar hij monumentale ontwerpen laat realiseren. Van een radicale ommekeer is geen sprake, het gaat om het geduldig zoeken, "un travail patient", met andere woorden een gestadige evolutie met nieuwe uitdagingen en mogelijkheden. Het glaswerk van Hans De Pelsmacker is te bezichtigen in Genthof 29, 8000 Brugge op afspraak (0479 275 204) of in Surplus Gent, Zwartezusterstraat 9.
More recently, De Pelsmacker has redefined his artistic scope and has returned to creating objects. In the framework of a project for art integration, he has discovered the wonders of blown glass and its multitude of colours. This resulted in a series of simple blown glass objects, created at Het Glazen Huis in Lommel, Belgium. Since 2019, Hans has been working closely with diverse glass studios in Czech Republic, mainly for the production of monumental design objects. In his journey, there is no radical turnaround, but rather a patient exploration ' un travail patient' of the possibilities available. In short, a gradual evolution, unfolding new challenges and opportunities. The glass work of Hans De Pelsmacker is on display in Genthof 29, 8000 Brugge by appointment (0479 275 204) or in Surplus Gent, Zwartezusterstraat 9.
VAN ELVIRA SOLOTENTOONSTELLING